AmazonSync 1.9.0 Prestashop update : welcome Amazon NL!
A new update had been made available for AmazonSync module which allows all Prestashop merchant to synchronize their e-commerce catalog to the Amazon marketplace. Version 1.9.0 introduces full support for the brand new Amazon.nl
After receiving several requests from interested sellers who needs to expand their business in the new Amazon markeplace, Prestalia is pleased to announce that Amazon.nl is now fully supported by its Prestashop synchronization module for Amazon.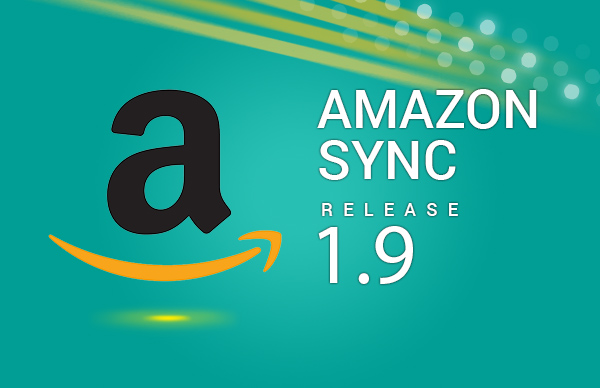 Connecting to Amazon.nl
Selling on Amazon.nl requires the same configuration steps as for the other European marketplaces. You will need to choose the country from the drop-down menu, located at the top of the module, to load a dedicated tab.
Afeter this step, all you have to do is to enter your Seller Number and MWS authorization code by copying them from one of the other European countries and click save.
Make sure to leave the "I have my developer account" option on NO and to authorize the Prestalia account on Seller Central as explained in the module manual.
New graphical inteface and controls
AmazonSync 1.9.0 introduces an improved graphical interface, aligned with the style of other most recent Prestalia modules.
Among the new introduces features we can find :
remote check of last module version so you can be always noticed if a new release of the module is available;
carrier check: if you have updated a Prestashop carrier (changing its ID), you will be noticed to save the configuration, to avoid potential problems during order update.
order status check: if a previously mapped order status is not available, you will be alerted during manual order download or by CRON.
How to link your products to Amazon
In order to link your website products to the Amazon catalog ones, AmazonSync offers you different modes :
Connection to existing product sheets by EAN code: if your products already exists on Amazon, and they have an EAN code, then you can simply synchronize offers to link them. Amazon will show your shop name and product price among sellers who are offering the product on the marketplace.
Connection to existing product sheets by ASIN code : if your products already exists on Amazon, but you don't have its EAN code, it is still possible to link it to its existing sheet by using ASIN code. It will be necessary to copy ASIN from Amazon and paste it in module tab inside Prestashop product sheet Prestashop. You can enable the "Prioritize ASIN code" afterwards to have product synchronized with that code.
If your website products do not already exist on Amazon, you will need to create them from your Seller Central by following the procedure described on this link. The specific download function of the inventory that you can find in the module, will then automatically connect the ASINs to our website products, allowing the update and related order downloads.
How to receive the update
In order to stay aligned with all brand new module features, keep your AmazonSync copy up to date.
If you already have the previous version and a valid 12 month Zen upgrade license, you can download the new version from your account in our webshop. Alternatively you can request it for free by opening a ticket in our support area : support.prestalia.it
If you are not entitled to upgrade, however, you can purchase the new module directly on shop.prestalia.it or renew your Zen option by clicking here.