Fastbay 6.3.2 update : see what's new
New Fastbay 6.3.2 update is being released, this update includes a number of improvements in particular related to the latest eBay requirements related to mandatory specifications
New specifications download engine
As of September 9, 2020 eBay will require mandatory specifications for several new categories. Fastbay version 6.3.2 , using the new Taxonomy API eBay allows you to download the new specifications and values suggested by eBay for each specification.

Improved order download
The new version further improves the order download phase, automatically managing some common problems related to customer and product validation. It is now possible to see product details in the eBay order table and a summary of eBay details in the Prestashop order summary, once downloaded:



Customer group selection for order download
It is now possible to specify a dedicated client group to which to associate clients from eBay order downloads, in order to group them for any promotions and/or activities related to your ecommerce.

Added the ability to select more customer countries.

Other minor improvements:
Improved compatibility in reading product data in the case of mutishop with shared products

Improved support for the latest browsers on Prestashop 1.7

Minor bugfixes and improvements to Prestashop 1.7.+ compatibility and translations
How to receive the update
In order to stay aligned with all brand new module features, keep your Fastbay copy up to date.
If you already have the previous version and a valid 12 month Zen upgrade license, you can download the new version from your account in our webshop. Alternatively you can request it for free by opening a ticket in our support area : support.prestalia.it
If you are not entitled to upgrade, however, you can purchase the new module directly on shop.prestalia.it or renew your Zen option by clicking here.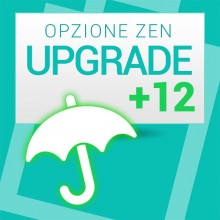 ---
ivan
Senior Web Consultant - Prestashop Certified
---